Congratulation to Bernd Roediger
Hot Sail KS3 - Kauli Seadi Special Edition Wave Sail
Hot Sails PW4 - 4 Batten Power Wave
Hot Sail Maui FIRELIGHT - 5 batten Freeride Wave Sail
Hot Sail Maui SuperFreak - 5 Super Soft Freewave Sail
Congratulations Bernd 2023 Aloha Classic 2nd place
CONGRATULATIONS BERND ROEDIGER
2ND PLACE ALOHA CLASSIC 2023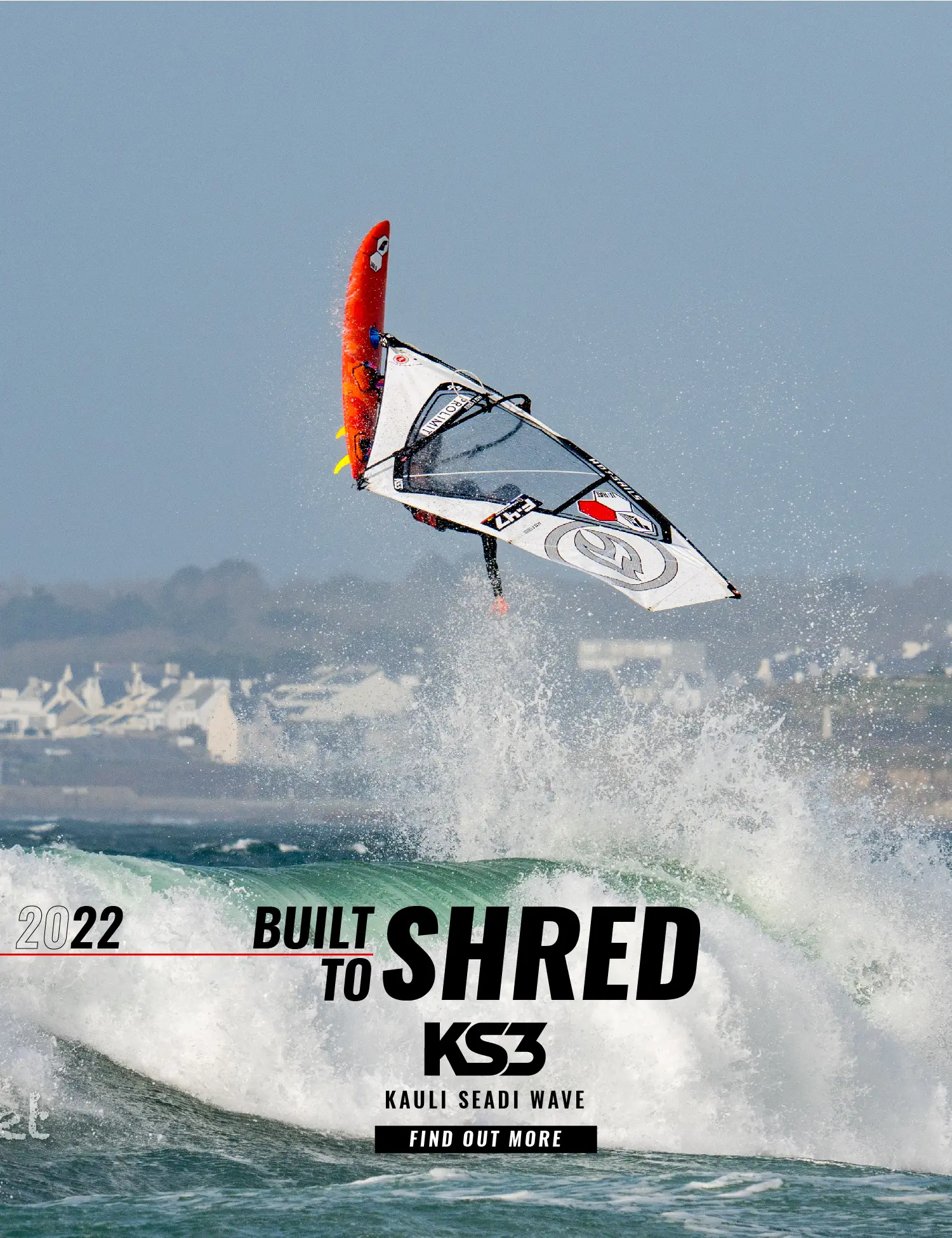 Congratulation to Bernd Roediger for his 1st place finish math the Cape Verde PWA Wave event riding the KS3 
2022 Hot Sail KS3 - Kauli Seadi Special Edition Wave Sail
2022 Hot Sail PW4 - 4 Batten Power Wave Sail
Hot Sail Maui SuperFreak - 5 Super soft Freewave Sail featuring BERND ROEDIGER
Hot Sail Maui FIRELIGHT - 5 batten Freeride Wave Sail
Congratulations Bernd 2023 Aloha Classic 2nd place
CONRATULATIONS
BERND ROEDIGER
2ND PLACE ALOHA CLASSIC 2023
Windsurfing Equipment built to handle for over 37 years.
37 years ago I landed on Maui on a rainy windy day in the spring of 1985. Hookipa was blown out and I remember only a few world cup guys were sailing in the gray northeast waves on 4.0m size sails. I didn't go out, I was here to set up shop fresh of the plane from Marblehead Massachusetts. I could sail later.
Well it is 37 years later and I sail as much as I want, usually just 4-5 days a week, for short 30-60 minutes sessions. I sail more now than I did when I arrived as a 23 year old young man with something to prove. That something was to show that my style of sailmaking had merit and I could compete with the biggest brands in the world on the water and in business.
Now I am a bit more relaxed about my approach to sailmaking. Relaxed, and a lot more experienced as a sailmaker and a sailor.
Having sailed all over the world on just about every kind of windsurfing board, I have a wealth of experience and knowledge that goes into every sail I make. With approximately 100,000 windsurfing sails made during the last 37 years, I am stoked to offer my latest line of 2022 sails for all windsurfers.
So check them out, come visit on Maui, or just order up and get a little Maui spirit in your next "perfect session" I want you to experience.
Aloha,
Jeffrey Henderson
Owner/Founder Hot Sails Maui